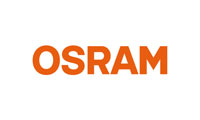 12V Original Line - WY5W - 5W - W2,1x9,5d - 2 pcs - Blister - Amber
The lamps in the OSRAM ORIGINAL LINE 12V family are highly reliable and have an excellent price-toperformance ratio. Customers who appreciate good quality will be making the right choice with the ORIGINAL LINE 12V.
Peak performance – reliable and cost-effective.
It is certainly no coincidence that OSRAM is the world market leader in vehicle lamps. Either as standard initial equipment or as spare parts, the ORIGINAL LINE 12V family is an extremely popular and successful workhorse. With its excellent price-to-performance ratio and outstanding quality, it is the lamp of choice for a wide range of customers. Its combination of first-class quality, impressive brightness and reliable life gives it a real advantage over other products on the market. The amount of light produced does not decrease over time but remains well within the prescribed safety margins from day one until the very end.
The tried and tested solution for standard requirements.
OEM quality
Excellent price-to-performance ratio
Successfully used in millions of new automobiles from renowned manufacturers
Impressive brightness and reliability