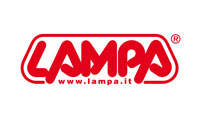 24/28V Hyper-Led 3 - 1 SMD x 3 chips - (T5) - W2x4,6d - 2 pcs - D/Blister - White
Dimension: 5,7x17,5 mm

NOT APPROVED FOR ROAD USE. These bulbs are not road legal and are to be used for decorative purposes, for competition, circuit and off road only.
Do you want to buy?
If you are interested in locating a Lampa distributor please contact us at export@lampa.it