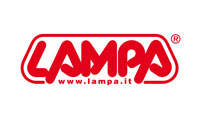 Shield, x-strong protective adhesive film - Brushed aluminium
Prevent scratches and chips to painted surfaces.
May be curved and thermoformed to adapt to the surface. Easy to apply.
Specific for use as:
Doorsill guard.
Bumper protector.
Body guard
Width 80 mm
Length 500 cm
Thickness 0,22 mm
Do you want to buy?
If you are interested in locating a Lampa distributor please contact us at export@lampa.it