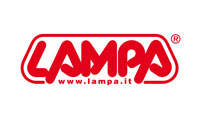 24V Long Life halogen lamp - H7 - 70W - PX26d - 1 pcs - Box
Bulbs of last generation. Bulb is taking advantage of the single filament technology to optimize the brightness and improve the lifespan. Supplied with free counter display with a minimum purchase of 10 pieces.
Approved for road use
Approval:
E
Do you want to buy?
If you are interested in locating a Lampa distributor please contact us at export@lampa.it