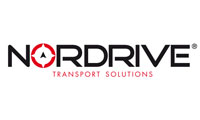 Quadra, pair of steel roof bars - S - 108 cm
Sturdy steel bar with non-slip and scratch-proof PVC sheath.
Under-bar with foot position measurements for a quick installation.
Lower tracks for the invisible connection to the feet.
Rubber profiles for sealing the lower tracks after the installation.
Depending to the mounting system, the pair of Quadra bars can be applied to the car by adding:
On the roof, the Evos Set (universal) and the Fitting Kits (specific)
On standard rails, the Rail Kit Steel (universal)
Dimension:
max 100 kg
Approval:
GS-TÜV
Do you want to buy?
If you are interested in locating a Lampa distributor please contact us at export@lampa.it