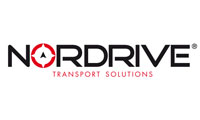 Yuro, aluminium roof bars, 2 pcs - S - 108 cm
For fitting on vehicles equipped with standard roof rails.
Anodized aluminium alloy bar equipped with T-track slot.
T-track cover made of anti-slip rubber.
Complete with locks.
Pre-assembled, ready for installation.
Max distance between railings: 100,5 cm
Dimension:
max 90 kg
Approval:
Tested by TÜV Italy according to DIN 75302:1991
Do you want to buy?
If you are interested in locating a Lampa distributor please contact us at export@lampa.it