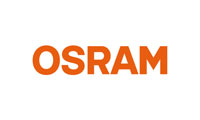 12V LEDriving Retrofit Led Standard - (W5W) - 0,5W - W2,1x9,5d - 2 pcs - Blister - Blue
High brightness.
Efficient heat dissipation.
3 year warranty.
This product do not have ECE approval. This means that it cannot be fitted in "normal" headlights or additional headlights if the vehicle is to be used on public highways. OFF-ROAD only. Not for use on public roads.
Do you want to buy?
If you are interested in locating a Lampa distributor please contact us at export@lampa.it