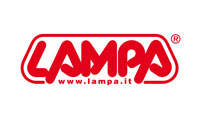 Ultra Glass, ultra-thin tempered glass - Samsung Galaxy A3
High protection: an ultra thin tempered flexible glass to protect the display of your smartphone.
Blunted edges: the laser cut makes the edges slight at touch and not sharp.
High sensitivity: the ultra thin 0,40 mm glass ensures the same tactile sensation and sensitivity of the original display.
Totally transparent: it doesn't affect the appearance of the device or the brightness of the display.
Anti fingerprint: oil-repellent treatment to reduce fingerprints.
No bubbles: the glass rigidity prevents the creation of bubbles during the application.
Application kit included:
Wet wipe - Dry wipe - Dust remover - Adhesive strips to adjust the position
Do you want to buy?
If you are interested in locating a Lampa distributor please contact us at export@lampa.it